PISTON CLOCK
Battle of Britain 1940 Hurricane Piston Desk Clock
This amazing and spectacular piston pairing is from the Rolls-Royce Merlin V12 engine fitted to Hawker Hurricane V6672 SD-R of 501 Squadron, which was shot down on 27th September 1940 whilst in combat with Messerschmitt 110s over southern England.
Presented in V form, as they would've been in the 27 litre Merlin engine, the addition of the clock turns an otherwise purely decorative historic item into a visually dramatic functional piece with a fascinating back story.
Those with an interest in engineering will appreciate the exemplary standard of the machined steel con-rods and aluminium forged pistons, which are of superb quality, in effect being works of art, so well finished are they. We have intentionally avoided over-polishing either the con-rods or pistons, as we wanted to retain the surface engineering and wear marks, these being an integral part of their history and provenance.
The clock is an attractive circa 1914 Doxa Automobile car dash board clock mounted via purposefully engineered brass collar and stand, having the perfect look and size. The brass collar and stand contrast beautifully against the silver coloured steel conrods and aluminium pistons.
Finished off with shaped engraved silver plate, which can be customised if desired, this unique piece weighs in at around 15kg.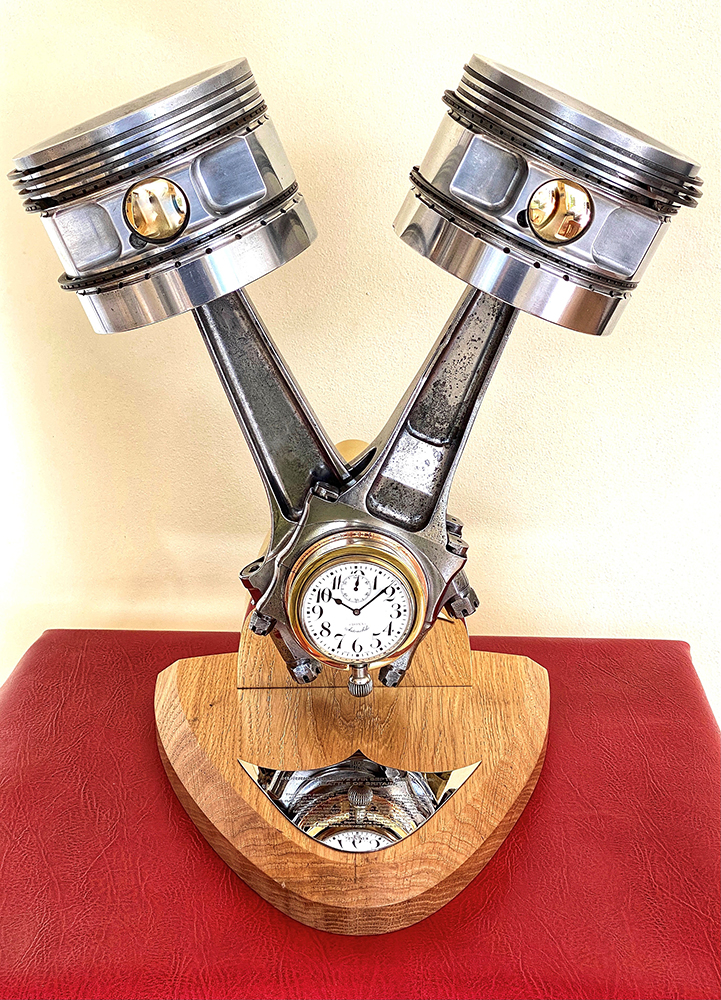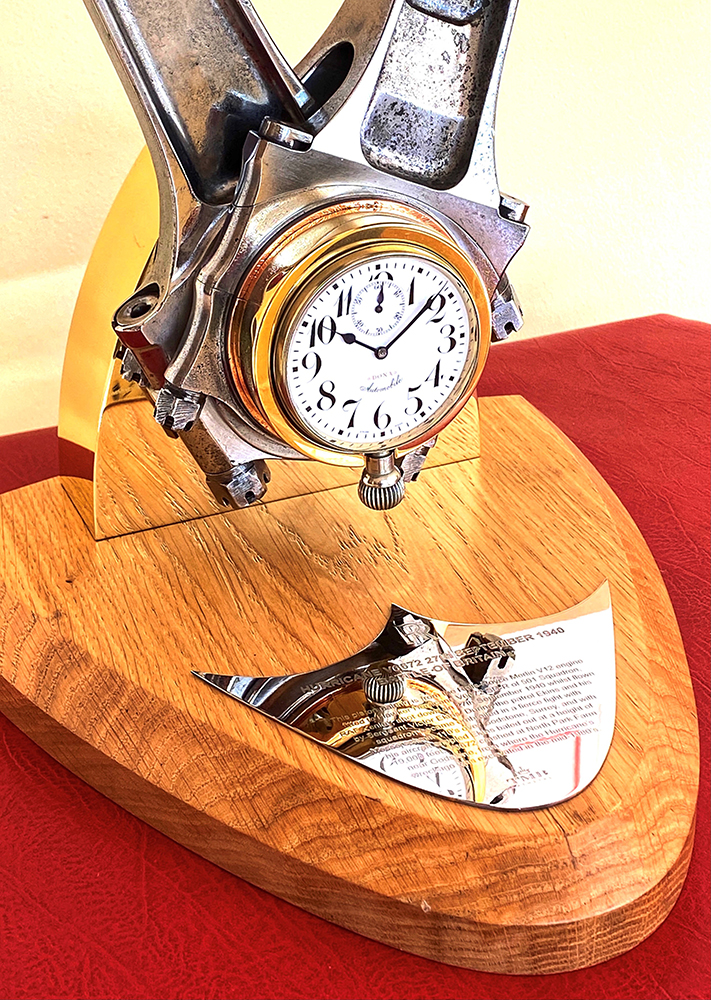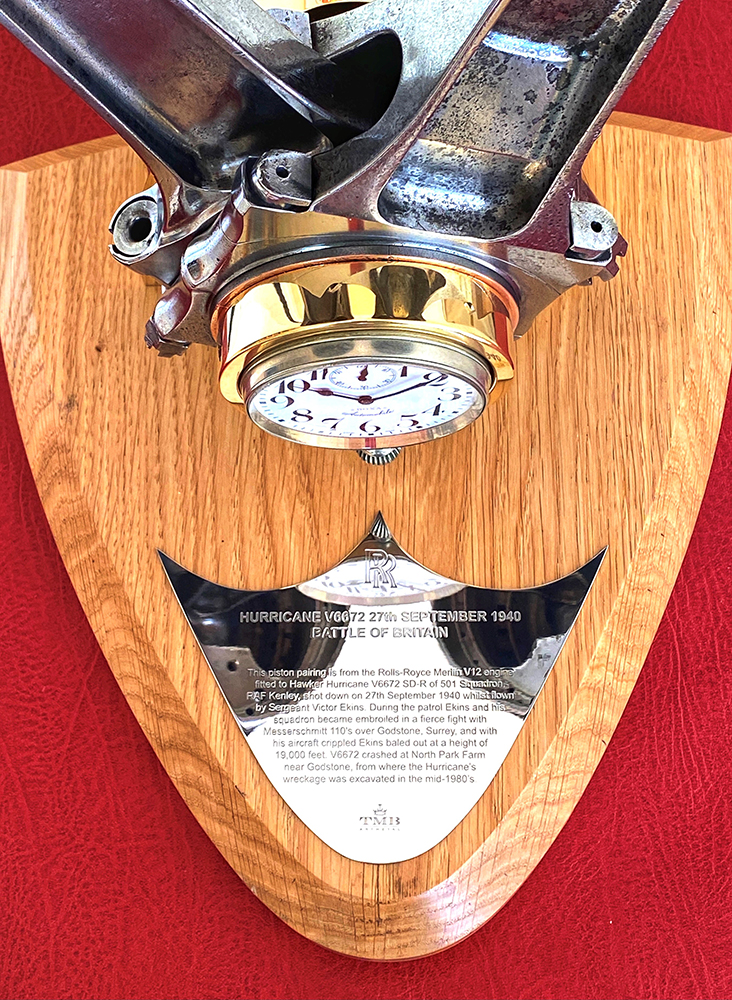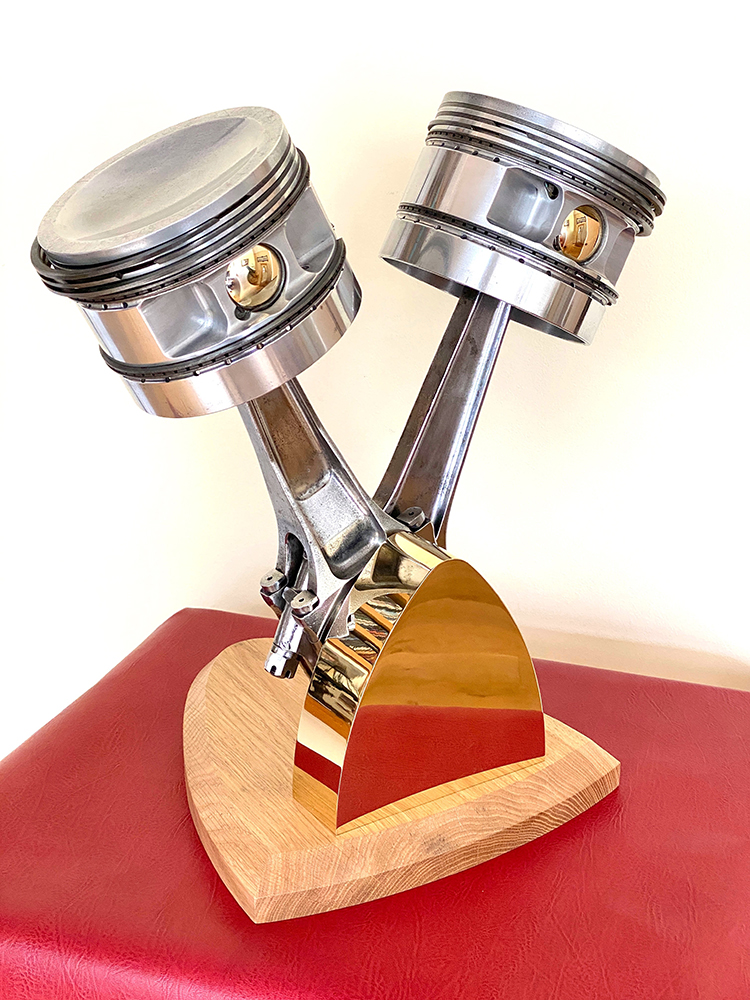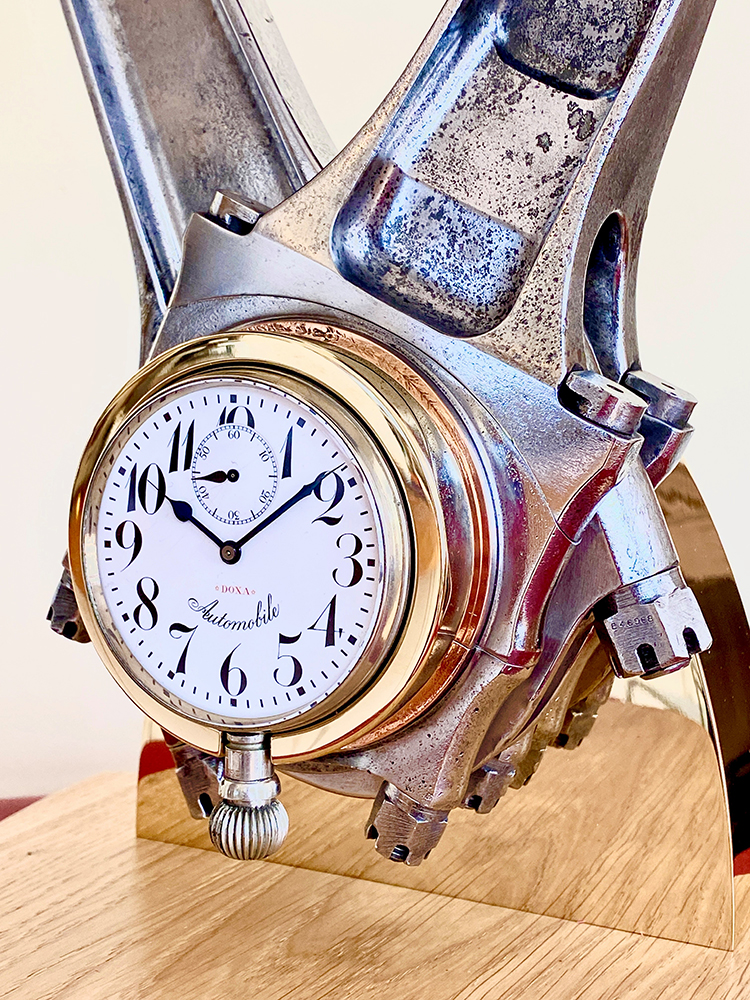 Price: Please Enquire For Details