BENTLEY OLD NUMBER TWO EDITION
Radiator & Spinner Cufflinks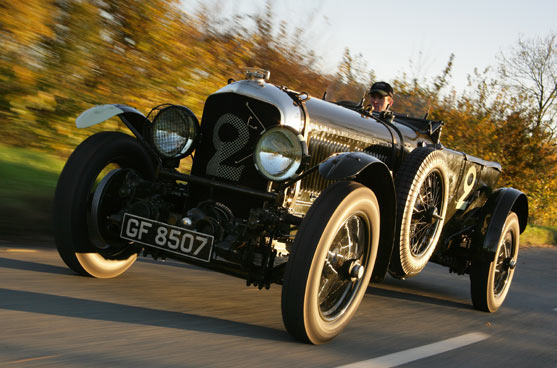 Bentley Speed Six 'Old No 2', chassis number HM2868, is one of the finest and most original works Bentleys in existence today.
Old No. 2 was built by Bentley specifically to compete in the iconic and commercially important 1930 Le Mans race in which, driven by Bentley Boys Dick Watney and Frank Clement, it came second, behind stable mate 'Old No 1'. Prior to entering the Le Mans race Old No. 2 had conclusively won the then famous Brooklands Double Twelve of 1930, this time driven by Bentley financier, chairman and Bentley Boy, Woolf "Babe" Barnato.
In 2004 Old No. 2 was acquired by a noted collector and custodian of historic motor cars who commissioned renowned Bentley restorer Graham Moss of R C Moss to undertake a methodical, no expense spared conservation of this historic motor car. A primary of the conservation was to make it as near as possible to its 1930 specification whilst keeping it physically as original as possible.
In consequence during the two years of work little material was removed from the car. However items that were removed included the corroded Duralumin engine front closing plate plus bronze main bearing shells and steel conrods, all these items contemporary and believed to be original.
Via the kind efforts of Graham Moss and the new owner TMB acquired the above items exclusively and it is of this metal that our spectacular Old No. 2 cufflinks are made.
Post conservation Old No. 2 is now one of the most coveted Bentleys in the world with a consequential multi-million pounds value and it is with pride that we offer our cufflinks as a modest tribute to this finest example of automotive engineering.