PISTON CLOCK
Battle of Britain 1940 German Junkers Ju87 "Stuka"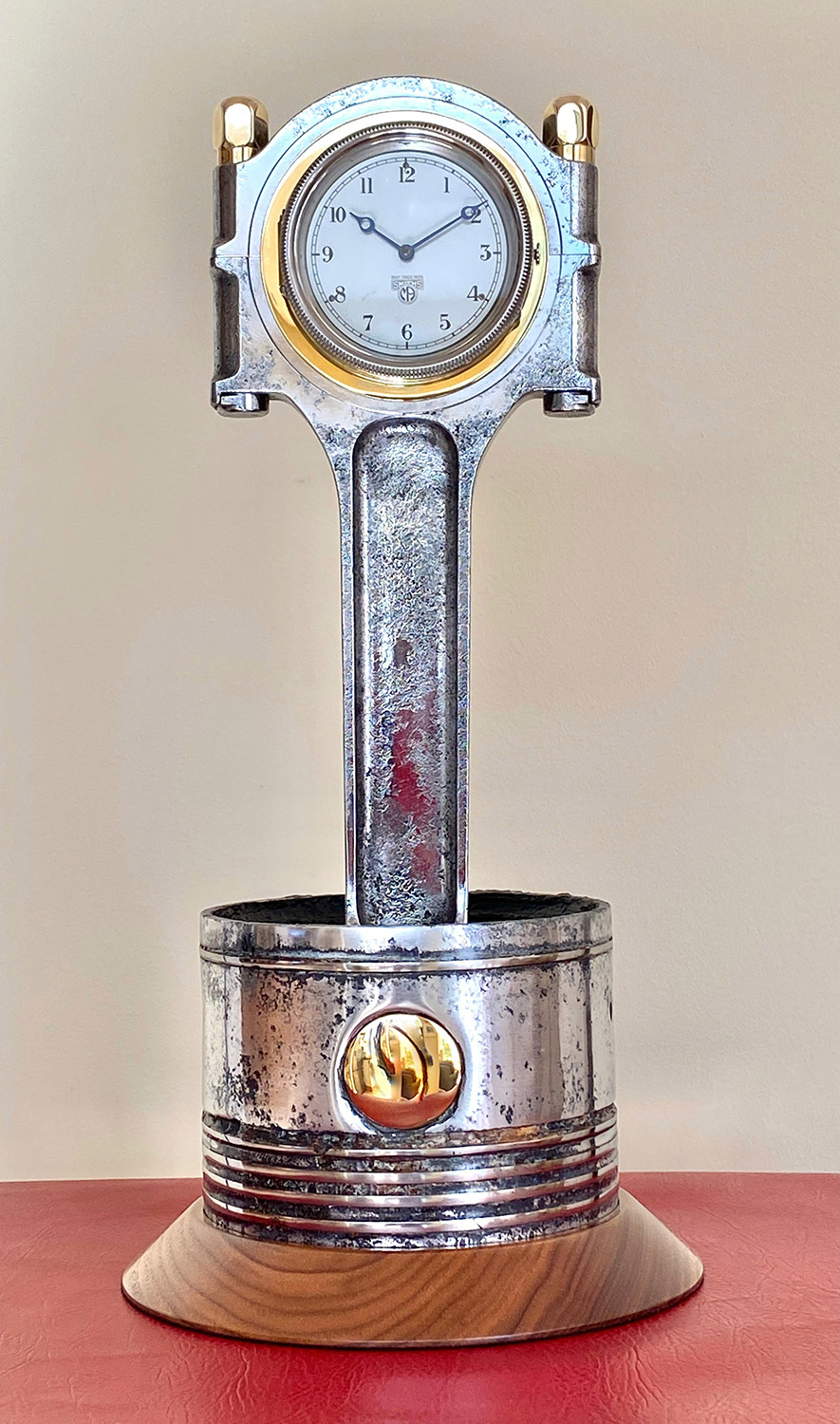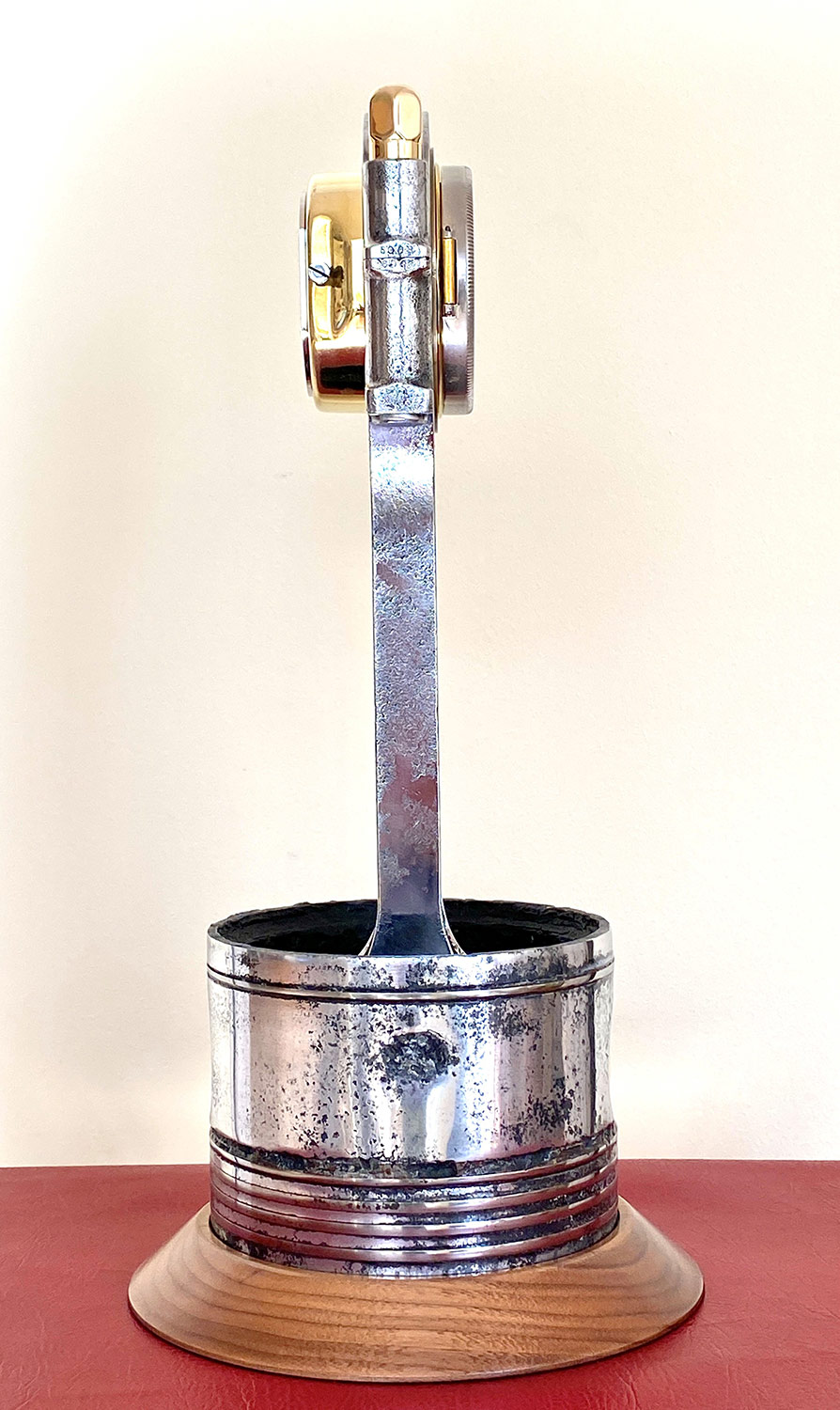 This Junkers Jumo 211 piston and con-rod was part of an engine recovered from the sea off Selsey Bill in 2002 and believed to have originated from one of three Junkers Ju87B "Stuka" dive bombers of 7/STG2 shot down on 16 August 1940 by Hurricanes of 43 Squadron, during a raid upon RAF Tangmere, causing significant damage to this key Fighter Command airfield.
Later that day Prime Minister Winston Churchill whilst visiting 11 Group HQ at RAF Uxbridge was heard to utter the iconic phrase "Never in the field of human conflict was so much owed by so many to so few".
The piston and rod have clearly suffered from over sixty years submersion in salt water, the piston in particular being quite corroded, especially on the inside. However, this is a very significant piece historically and the corrosion only adds to its fascination and story.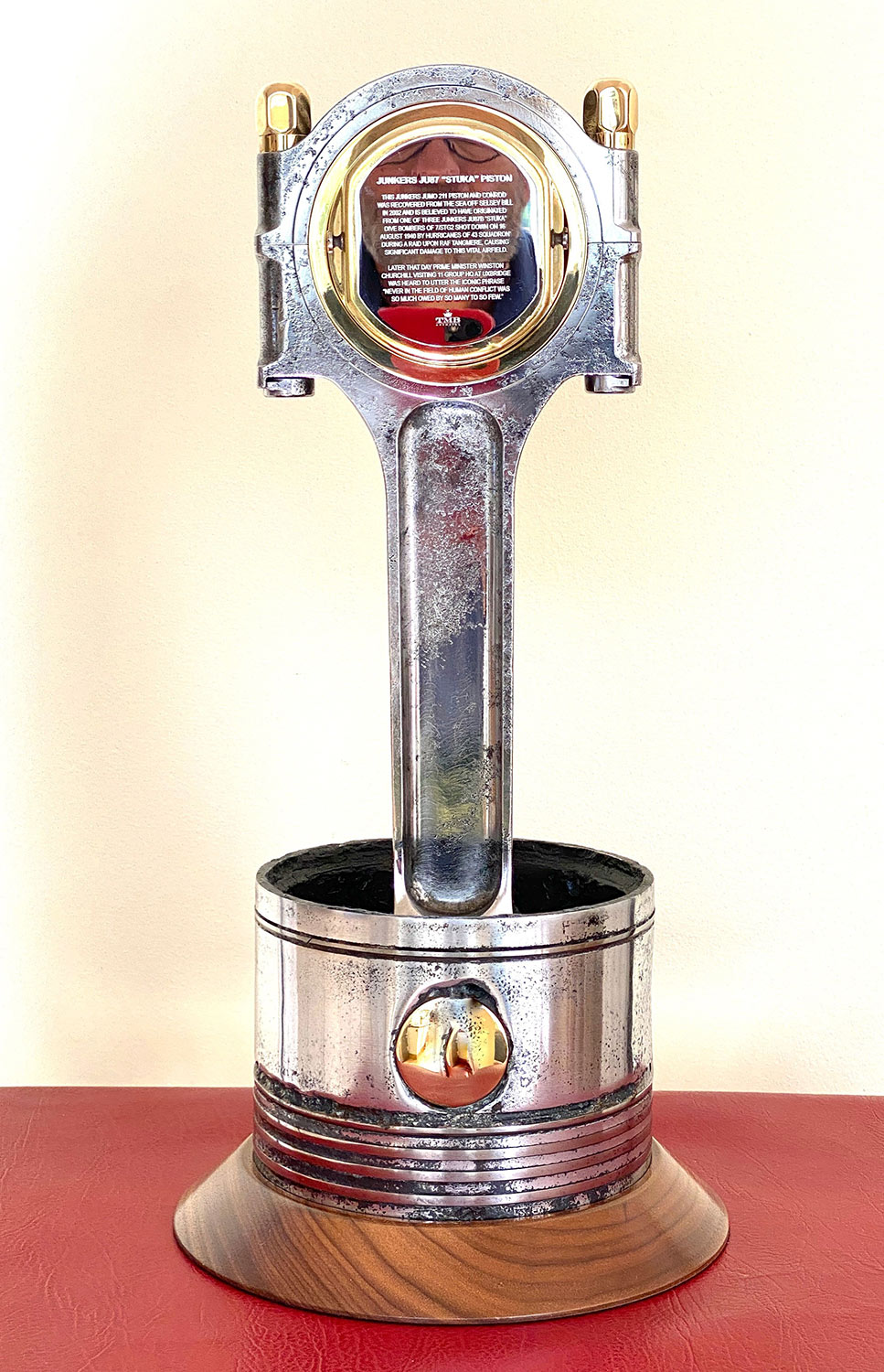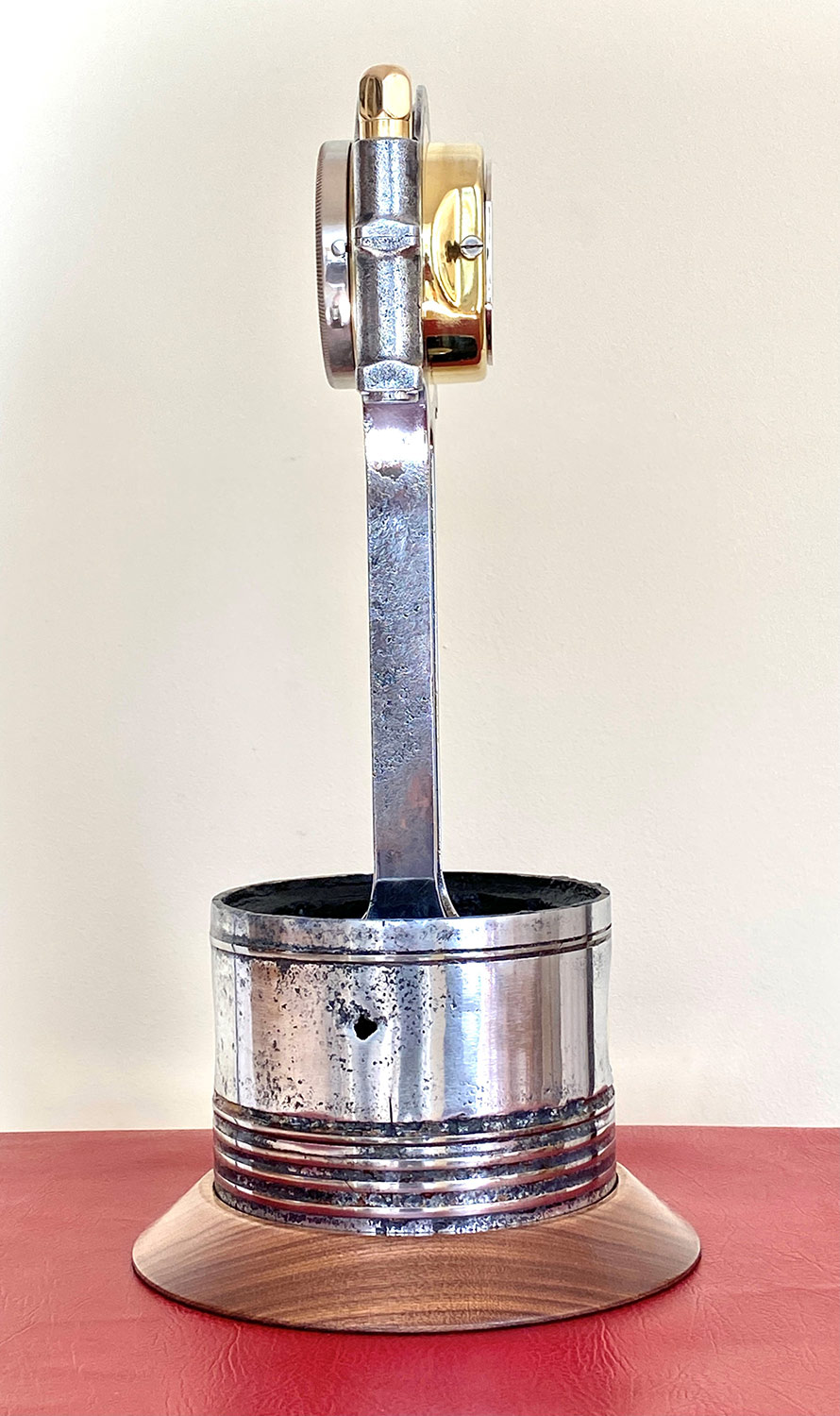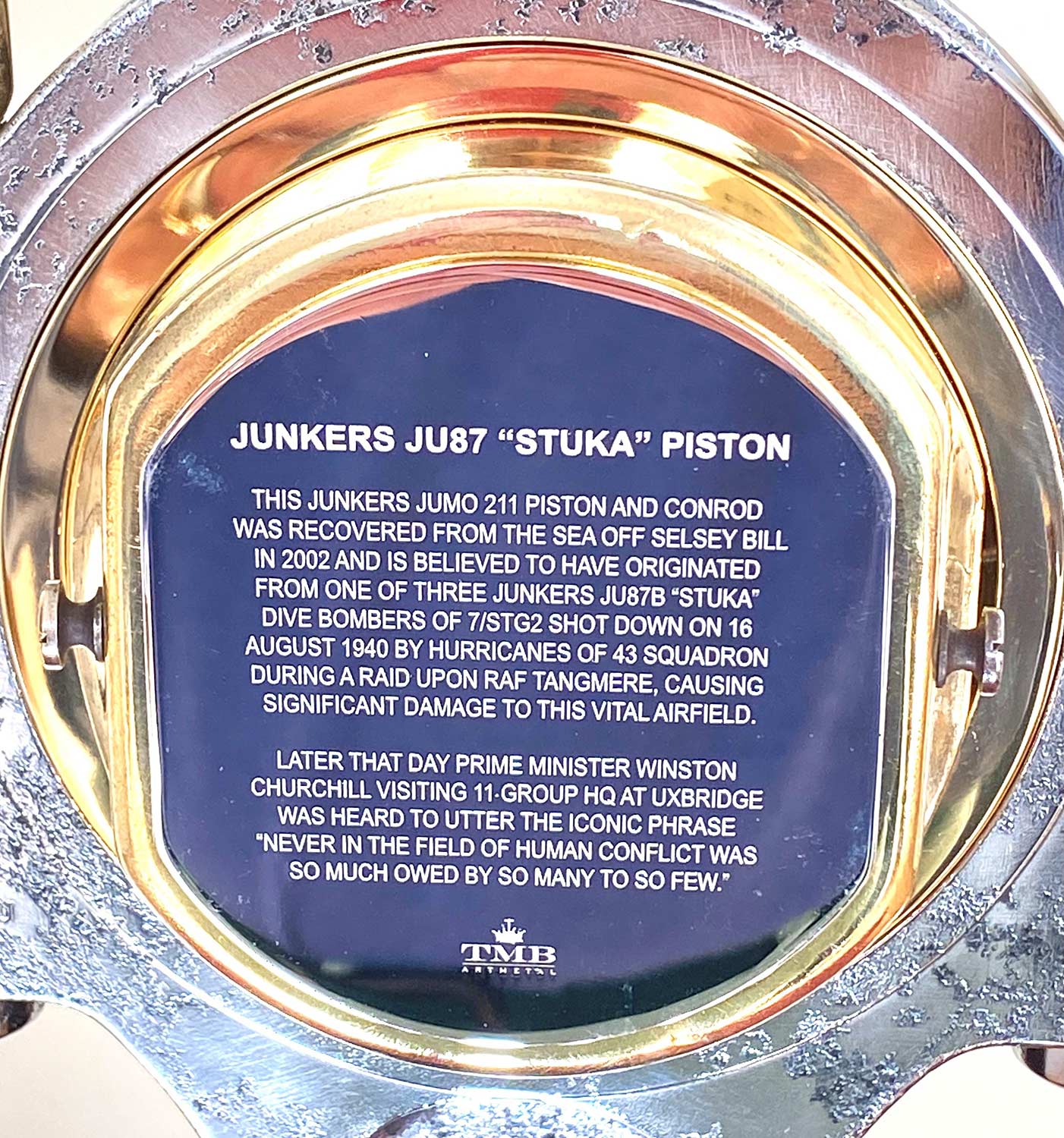 Price: Please Enquire For Details