THE BUCKINGHAM PALACE ROAD HURRICANE EDITION
The Hurricane P2725 TM-B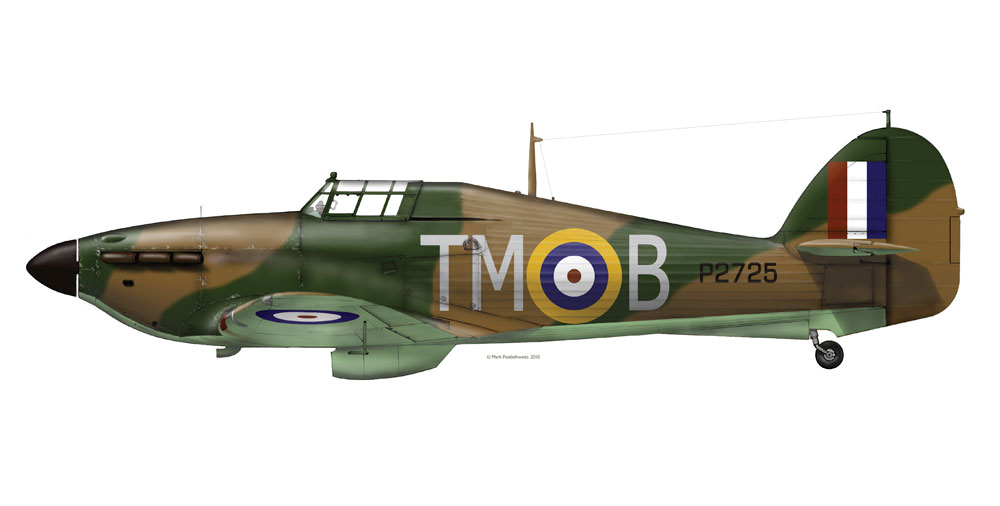 On 15th September 1940, Battle of Britain Day, RAF pilot Sgt Ray Holmes intercepted a raid by German Dornier bombers on Central London. With ammunition exhausted, Sgt Holmes noticed one solitary bomber heading defiantly in the direction of Buckingham Palace and knew the only way to stop it was to "hit it for six"!
Ray sliced through the bomber's fuselage with his wing, forcing it to crash onto the forecourt of Victoria railway station. In doing so Ray had mortally damaged his own Hurricane which, after he had bailed out, dived to earth burying itself deep under Buckingham Palace Road, London SW1. But the Palace was safe and Ray's truly selfless act was to become the most celebrated single event of the entire Battle of Britain, epitomising the resolve and heroic spirit of the time.
In 2004 the remains of Hurricane P2725 TM-B were excavated from beneath the road and, using otherwise useless fragments of corroded aluminium recovered from this, the most famous of all Battle of Britain aircraft, TMB Art Metal have produced a limited edition of historically significant sculptures and cufflinks.