ASTON MARTIN HRH DB6 VOLANTE
Essence of Form & Spinner Cufflinks
There are two designs of our Prince of Wales DB6 Volante cufflinks, the Essence of Form and the Spinners The former comprise miniature sculptures of the DB6 car itself with miniature drivers in 18ct gold, whilst the latter are based upon the three eared wheel spinners quick release 'knock-off' wheel nuts the car employs. These cufflinks utilise cufflinks arms of our new advanced spring loaded 't-bar' design in sterling silver, not the rigid gold design seen in the picture.
Please note that during our reuse of this original circa 1961 ex-DB6 metal it has proven impossible to attain a mirror shine to the provenance aluminium elements, a characteristic of the metal. In actuality this muted and subdued shine looks quite attractive and provides a suitable old look to the links, but it is important we make this clear.
Both designs are limited to just 100 pairs and presented in a high quality wooden case, each pair accompanied by certificate of provenance.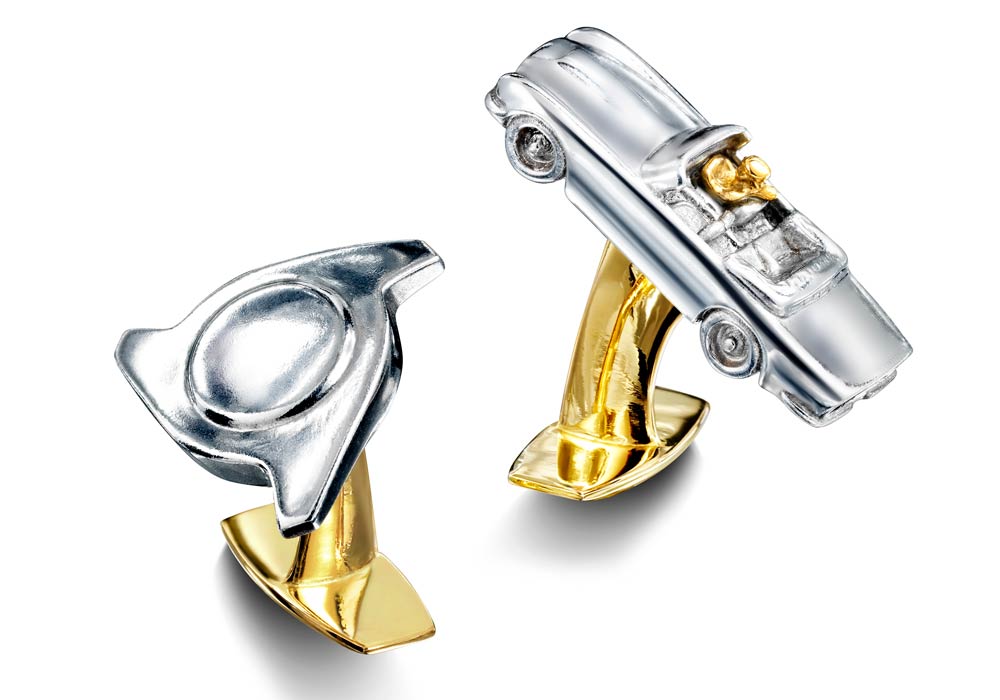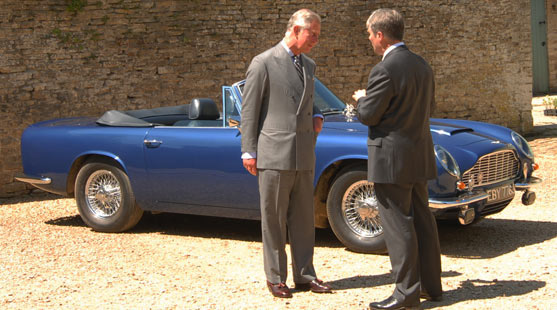 Christopher Bennett, Managing Director and Founder of TMB meets HRH The Prince of Wales at Highgrove. His Royal Highness was presented with a pair of the cufflinks made of metal from his prized car, the Prince's cufflinks sporting gold chains rather than rigid t-bar fixings.