PISTON CLOCK
Bentley Old Number Two
When Bentley Works Speed Six Old No 2 was sympathetically restored in 2005/2006 by Graham Moss of R C Moss, in addition to a small number of other original engine components the six aluminium pistons and six steel connecting rods were removed.
The pistons are relatively modern, probably being installed in the 1980's, but it is believed the steel conrods, which measure 340mm in length, are originals. There is no way to verify this, but they appear period 1930. Although undamaged the rods were removed as a precautionary measure due to their age as should one fail in use it would cause catastrophic damage to this extremely important motor car's original engine.
Along with the other items removed during Old No 2's restoration, TMB were fortunate enough to acquire this set of six pistons/conrods and, using these, we are pleased to offer a very special and important limited edition of six (6) Bentley Old Number Two Desk Clocks.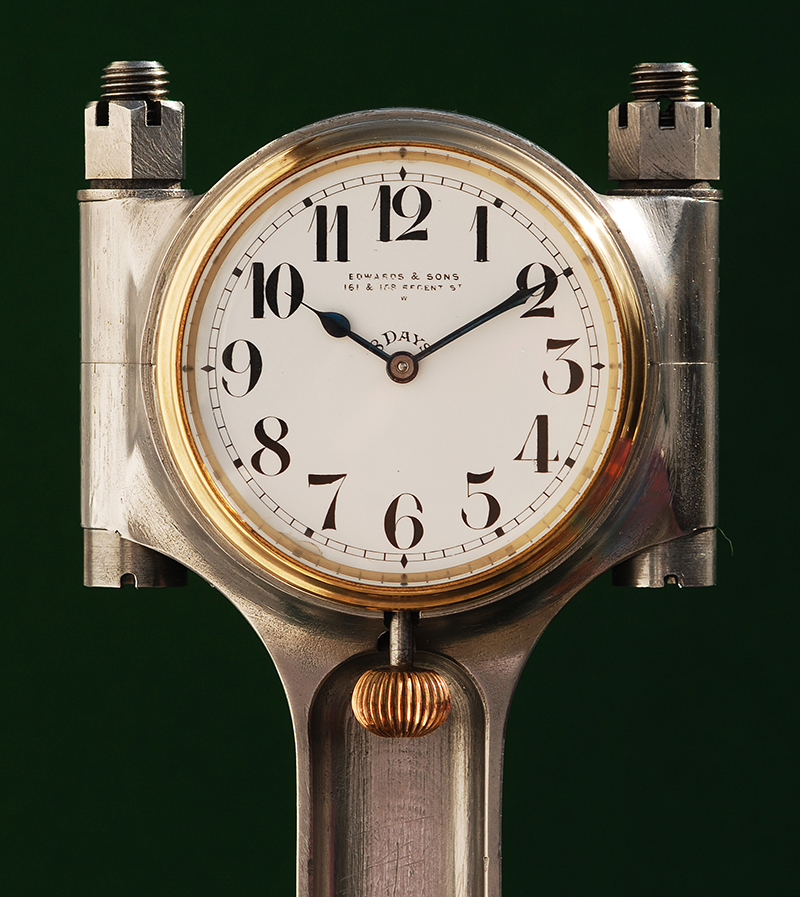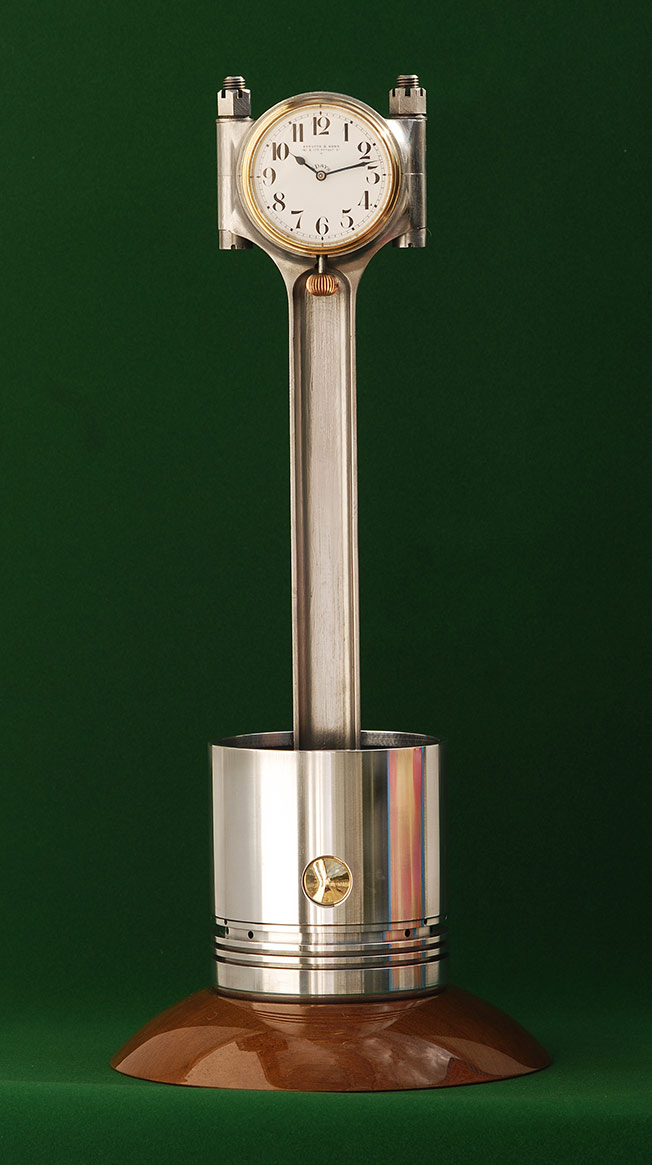 Desk Clock fitted with circa 1980 piston removed from Old No 2.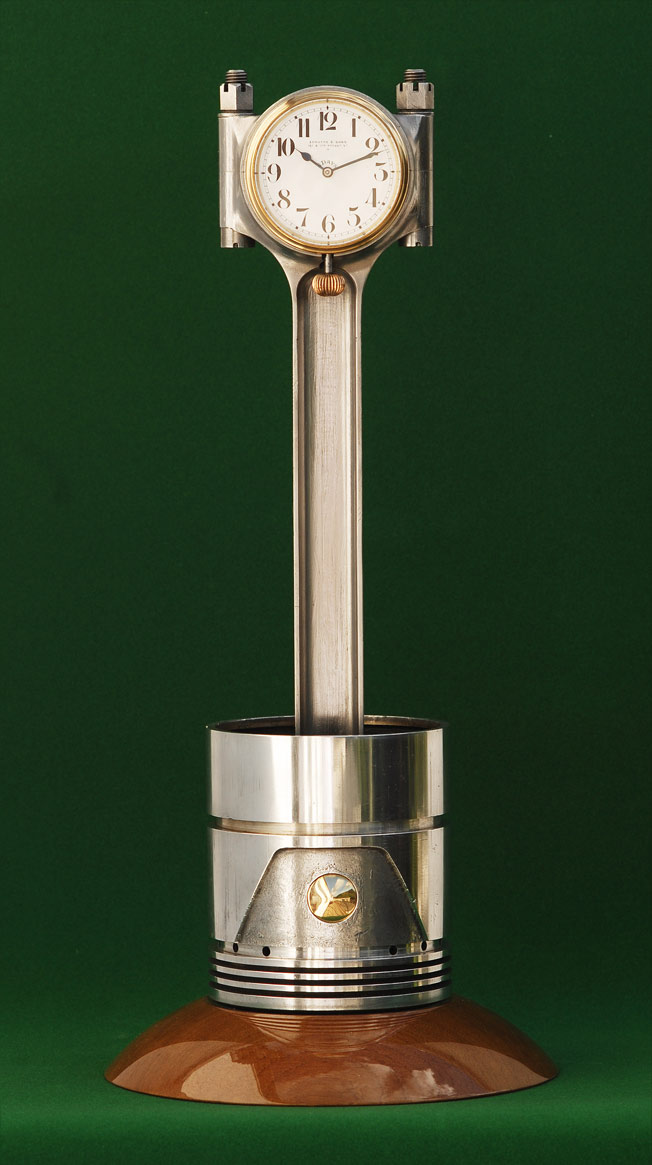 Desk Clock fitted with original circa 1930 Speed Six piston.
The illustrated Piston Clock features a circa 1920 desk clock by Edwards of Regent Street with high quality Swiss movement, the clock fitting pretty much perfectly, and rather looking the part too. The old period clocks themselves are scarce and mean that subsequent ones will be different, but this will only add individuality and uniqueness to the six pieces.
As stated above, whilst the con-rods are period and therefore possibly original, the pistons date from around 1980 or so and, as an option, we can offer a choice of either the relatively modern ex-Old No 2 piston or original circa 1930, non-Old No 2 piston. Therefore each desk clock can either feature a genuine (but not old) ex-Old No 2 piston or original (and old) Speed Six piston, but which has no association to Old No 2.
We have intentionally not over polished either the con-rods or pistons as we want to retain the surface engineering and use marks, these being an integral part of their history and provenance. We didn't obtain the ex-Old No 2 hollow steel gudgeon pins and have used purposefully engineered solid brass pins which add a splash of colour, complimenting the clock's brass bezel.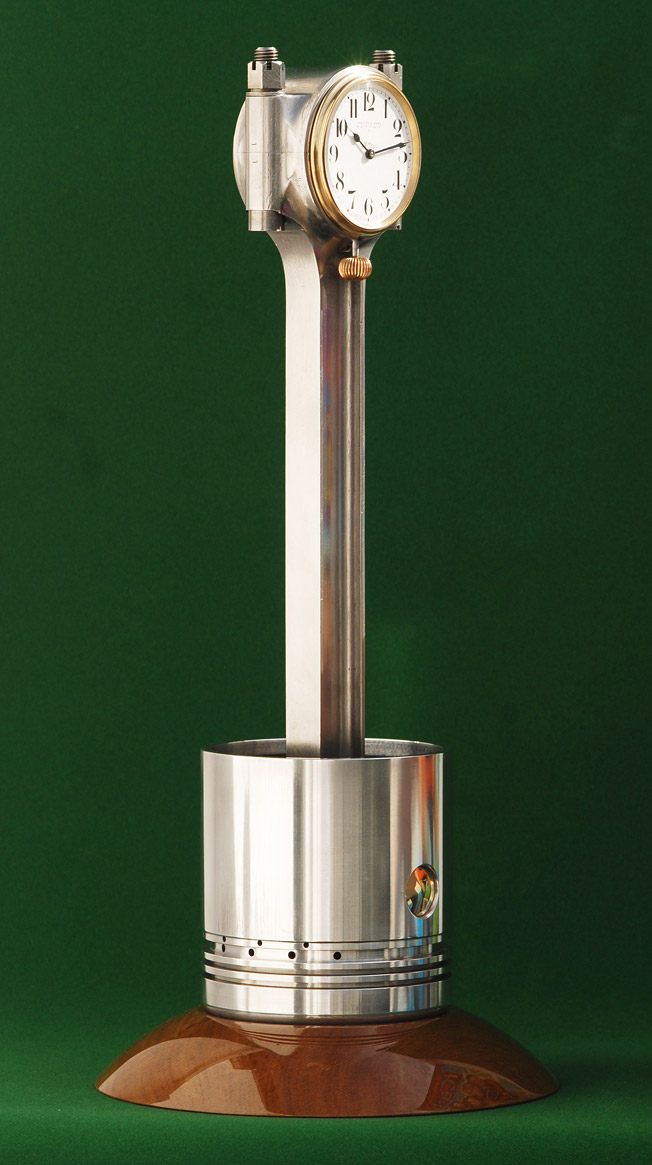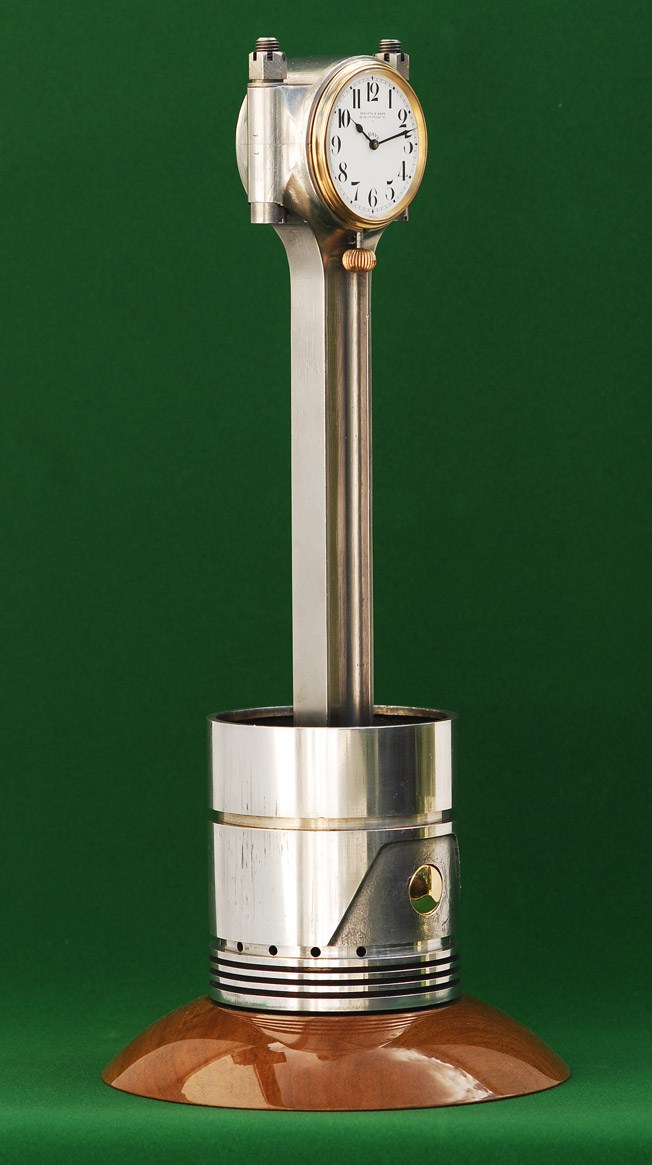 Each ex-Old Number Two connecting rod and piston were stamped with their position within the engine, these being numbers 1 to 6, the engine being six cylinder. This particular piston clock features piston/conrod number 1 and therefore will be limited edition number 1 of 6.
To finish it off the rear of the clock (a solid brass disc) will be engraved with information plus limited edition number (1/6 to 6/6, as applicable to con-rods/pistons stamped numbers 1 to 6). The Bentley Old Number Two Desk Clocks measure 410mm in height and weigh 2.75kg.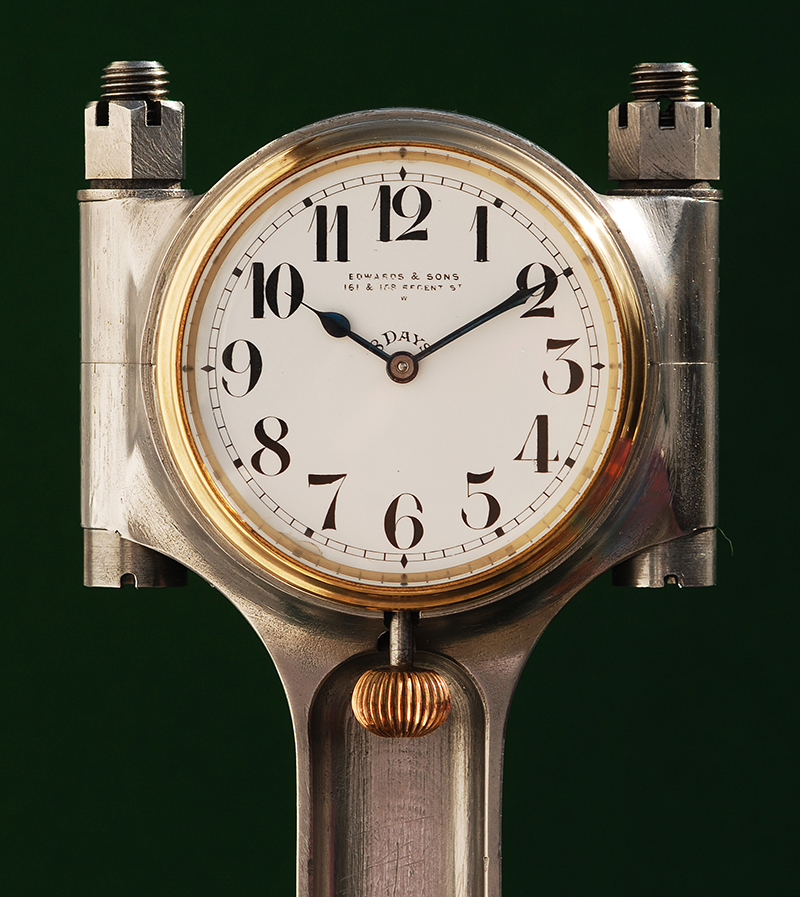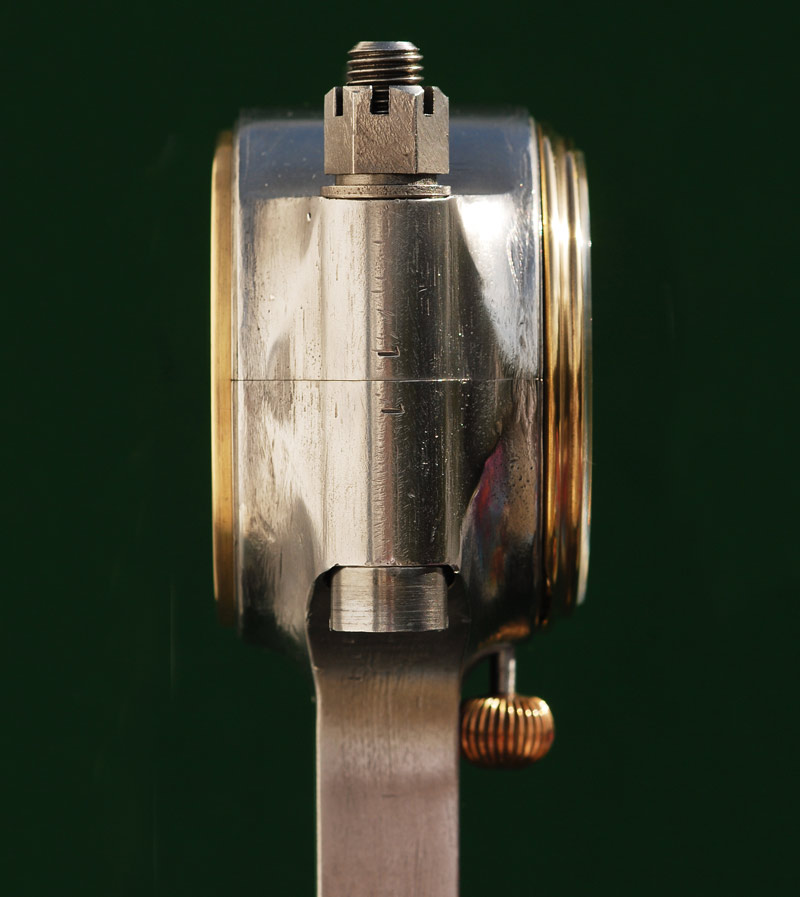 The piston sits upon an ultra-high quality turned oak plinth, this light coloured wood complementing visually the silver colour of the aluminium piston and conrod.
The addition of the period clock has turned what would otherwise purely be a highly desirable collectible into a useable artefact – a desk clock that very effectively combines function with history and form, guaranteed to gain comment from anyone who sets eyes upon it. And, once commented upon, there's the fascinating background story to tell – that the piston and con-rod used to be part of Old No 2, one of the most historic, important and valuable Bentleys in the world!
Price: Please Enquire For Details