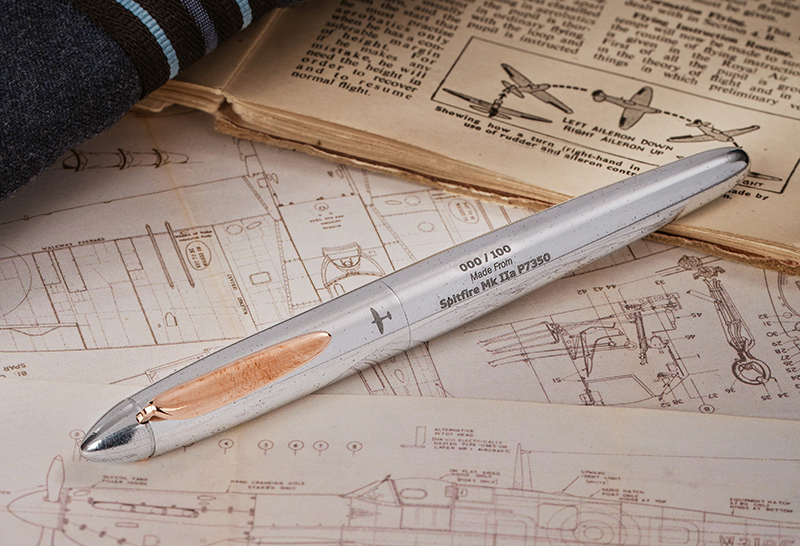 I love items that are beautifully machined, be it engines, watches or pens. With that in mind TMB is proud to be collaborating with leading bespoke pen crafter Onoto on a limited edition fountain pen made using metal (Duralumin) from 1940 Battle of Britain Spitfire "P7350". A blend of history, form and function, the pens are lovely things which, in keeping with the Spitfire itself, don't have a straight line on them, and thus incredibly tactile.
It's a limited edition of just 100 fountain pens, plus a few non-sale overs that will be used for charity etc purposes, such as the Royal Air Force Benevolent Fund, with whom we are tied in.
More info can be found on Onoto's website and we hope pens will be ready around mid-October or so.